Do you think the car-buying experience could be better? We do too! That's why at Sunridge Nissan, we want you to experience a new way of doing business. Thanks to an entirely new
management team
, we have made some key changes that will help you have the best possible car-buying experience. Below are some of the ways Sunridge Nissan brings you a new way of doing business.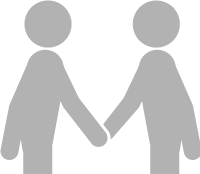 We don't just sell vehicles, we build relationships
When you buy a
new
or
used
vehicle, changes are that you plan on driving it for many years. This is why Sunridge Nissan cares more about the relationship we have with our customers, than making a quick sale. This is why Sunridge Nissan is proud to go above and beyond what many other car dealerships in Calgary provide.
"Hands down the best experience I've had when purchasing a vehicle. From the very start you are treated like a good friend, not just a customer. Sunridge Nissan gave my family the exact vehicle we were looking for, at a great price." - Julien Lebas

The advice you need when buying a vehicle
Sunridge Nissan is proud to tell you that we no longer have salespeople, instead we have product advisors. Our product advisors are experts on all new
Nissan vehicles
from the new
Nissan Qashqai
to the high performance
Nissan GT-R
. Their knowledge will take you beyond what you can find online, and help you make important decisions like whether you should
lease
a vehicle,
finance
a vehicle, or buy a
used
vehicle.
"We were very satisfied with the service that was provided by Sunridge Nissan employees. They have great knowledge of their inventory, and offer very friendly service." - Meryem Hamoda

Product advisors that understand you
Finding the perfect vehicle for your needs is no easy task. That's why at Sunridge Nissan, we have product advisors who not only are experts in automotive, but will take the time to understand you. Each product advisor will walk you through a simple needs assessment plan that will help us understand who you are as a person and allow us to recommend the best vehicle for your lifestyle. 
"From start to finish, the sales staff at Sunridge Nissan are a class act. Not only do they really care about their customers, they also make sure each and every one of your needs is satisfied. Sunridge Nissan really won't rest until they've done everything they can for you." - Craig Adamson

New to Canada and speak another language?
Sunridge Nissan is proud to have a multilingual staff that can serve you in many different languages. Mandarin, Urdu, Spanish, Punjabi, Cantonese, Hindi, and Tagalog are just a few that we speak.
Contact
our sales staff in your language today!
 
Award-winning Nissan dealership
Over the years, Sunridge Nissan has received many awards for our excellence in
sales
and
service
. Below is a list of the awards we are most proud of:
Nissan Award of Excellence - 2012
Nissan Global Award - 2014
Top 10 Retailer in Canada 2012-2016
Top ASP Sales Volume - 2016

Experience Outstanding Amenities
Not only does Sunridge Nissan offer outstanding customer service, but we also have outstanding amentities to help bring you experience our new way of doing business. Below is a list of the great amenities Sunridge Nissan offers to all customers:
Nissan Certified Service
Customer Lounge
Parts Counter
Free Wi-Fi
Free Coffee
Rental Car Service Onsite
Shuttle Service
Television
Vending Machines
After Hours Drop-Off
Automated Car Wash
Drive-In Service
Instant Financing
Pet Friendly
Quick Lube
Valet Parking
Authorized Accessories Store
Free Loaner Cars
Express Service
Nissan GT-R Certified Sales & Service

Sunridge Nissan is conveniently located in Calgary, Alberta
Sunridge Nissan is also proud to be known as a local Nissan dealer in Calgary, and is located on 32 Ave NE just off of Barlow Trail. You Can get directions to our dealership on your computer or mobile device by visiting our
directions page
.