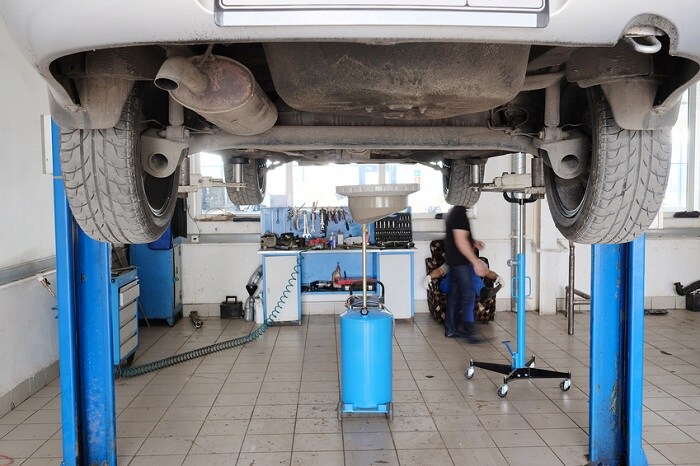 At Sunridge Nissan, we place an extremely high priority helping our neighbors in Calgary, AB drive safely and smartly. With that in mind, here are a few tricks for determining when it's time to bring your car into our service center for an oil change.
What Happens to Oil in Your Car?
When new oil is put in your new Nissan car or truck, it's a rich, golden brown. The engine runs smoothly, and everything is great. Over time, however, that oil picks up dirt and debris that cling to the sides of your engine. This random gunk turns your golden oil into thick, black sludge. It takes some time for this process to take place, which is why most service centers recommend an oil change every 3,000 miles.
Signs You're Due for an Early Oil Change
Sometimes, though, real life doesn't allow for such a lengthy period between oil changes. Here are some signs your car needs an oil change, whether it's been 3,000 miles or not.
Your car shakes while in idle

Your vehicle's acceleration is sluggish or the car jerks while accelerating.

There is a knocking noise in your engine that gets worse at high speeds.

The car makes an audible ticking noise when it starts.

The oil service light has come on your dashboard.
Any of these symptoms may be caused by low-grade or dirty oil. Though the result of the damage may differ, the root cause of each of these problems can be fixed with a simple oil change performed by a skilled technician.
Sunridge Nissan Is Here to Help
Three thousand miles isn't always the magic number, and your oil can get dirty and need changing at any moment. If your Nissan Rogue is experiencing any of these issues, come to Sunridge Nissan and let us get you back on the road.