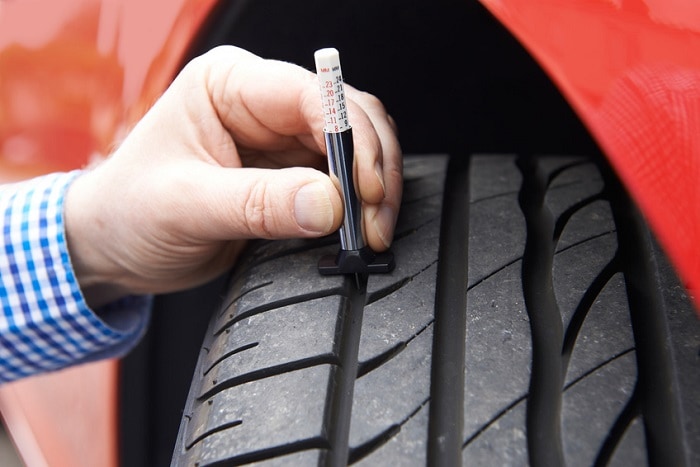 It's difficult to overstate the importance of your tires. They're the one part of your car, truck, or SUV that is constantly in contact with the road. Your tires are like your car's handshake.
Not only do tires help you maintain control on the road, tires that are worn down or out of balance can cause serious damage to the rest of your vehicle. That's why it's so insure that your tires are getting the job done properly.
At Sunridge Nissan, we want to insure that Calgary's drivers are staying as safe as possible. That begins with proper tire maintenance.
When Should You Rotate Your Tires?
Until your tires start giving you problems, it might be difficult to know when to rotate them to extend their life and quality. Generally speaking, the best course of action is to get your tires rotated every time you get an oil change. At a bare minimum, you should make sure to get your tires rotated at least twice a year.
When Is it Time to Replace My Tires?
The simplest test is this: grab a nickel and insert it, with The Queen's head down, into the tread of the tires at various places. If you can see Her Majesty's crown, then you should seriously consider getting replacements as soon as possible.
Let the Pros at Sunridge Nissan Help
If you're not comfortable inspecting your own tires, you're in luck. In the Calgary area, Sunridge Nissan is proud to help any driver who wants to insure that they're staying safe behind the wheel.
When you want to make sure your Nissan vehicle is running at top form, our Nissan service department can get your issues sorted out and get you back on the road with minimal fuss. In the great quest to get where you're going, you need to have a vehicle you can rely on. That's where we come in.
Schedule a service appointment at Sunridge Nissan today.