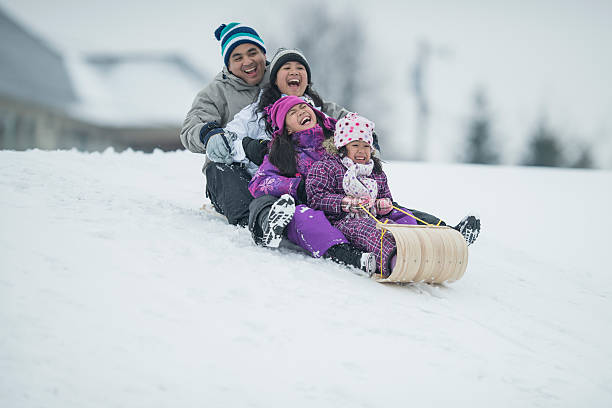 Winter weather doesn't have to keep you trapped indoors, especially when you're cruising around a brand new car from Sunridge Nissan. We take immense pride in the community we're building, one car at a time, which is why we'd love to put you behind the wheel of a great, new car or SUV and then point you to the nearest event happening in our vibrant city.
If you're searching for something to do in Calgary this month, you won't have to look far.
Sledding
You pick up some buds or take the kids for some fun winter sledding, all you need is some snow and a big hill. Even if you don't have a sled, a big piece of cardboard will do the trick for a few hours. The reliable 2018 Nissan Rogue is the perfect vehicle to get you there.
Take an Art Walk
Walk through Calgary's famous +15 network of skyways and check out the myriad examples of public art on display. The nimble 2018 Nissan Altima is the perfect sedan to get you parked in downtown Calgary.
Take Some Time to Horse Around
Every Saturday from 10 a.m. to 4 p.m., Horsin' Around offers general admission to anyone who wants to experience the joy of bouncing around on a horse drawn sleigh ride or one of their many other diversions.
Calgary Is Better in a Nissan
No matter where your interests lie, a new or used car from the team at Sunridge Nissan is the best reason to get out and see the beautiful Calgary winter.
Not in the market for a new vehicle? Our talented service department can get your Nissan in ship-shape before you and your loved ones embark on a new adventure in our neck of the woods. Schedule an appointment today.