If you are thinking of buying a vehicle, you can choose between enjoying all of the benefits of a new one, or seeing the savings of buying a used vehicle. We're here to tell you about the ups and downs of each choice and help you decide what's best for you.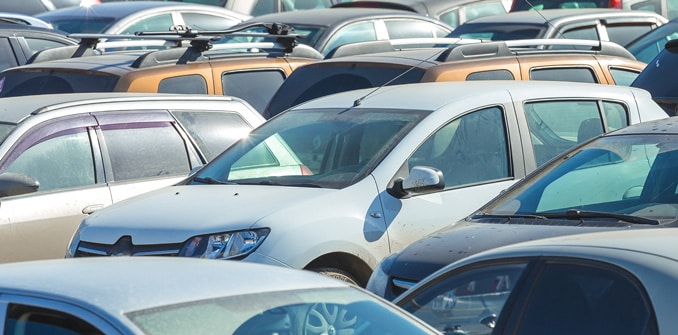 People often wonder if it is better to buy a new car and enjoy all the perks of owning a brand new vehicle, or to buy a used one and get into a higher-class car for the same amount of money.There is no definite answer as to what is best for everyone - it boils down to what is the best option for you, and we're here to help.
Advantages of Buying a New Car
The most noticeable perk of buying a new car is that nobody has touched that car before you. Sure, a proper inspection and getting a CarProof report can tell you a lot about a used vehicle, and should be mandatory, but there is nothing that can give you all the info about how a car has been used. New cars have no problems with that – they haven't been used and are in top condition.
The same goes for any unreported accidents or uncorrected recalls, missed oil changes, not to mention spills inside the car.
New cars also have the latest technology. In some cases they are just basic conveniences such as Apple CarPlay or Android Auto, but in some cases essential safety features are available on new vehicles that used vehicles lack. For example, if you have a tricky reversing section with low visibility as you are backing out from your driveway, you'll benefit greatly from rear cross traffic alert. Similarly, if you need to navigate tight spaces, you'll love the 360 camera available on many new vehicles. These features are relatively new and not available on older cars, regardless of their class or price.
Advancements in the field of fuel saving technologies have also improved greatly, so if you are looking for the best ratio between performance and efficiency, new cars are the way to go.
Of course, another great perk is the warranty you get with new vehicles. In most cases it the warranty will last at least three years, so you can assess maintenance costs with fair precision.
Another benefit of buying a new car is the ease of purchasing one. You know where to buy, what to buy, how much it costs and it is a lot easier to find a vehicle with your desired options list when buying new. You get to cherry pick!
Advantages of Buying a Used Car
Used cars are cheaper. This is the main advantage of buying used. Although budget is usually the main reason why people opt for used cars, it is worth noting that financing can get you into a new vehicle even if you think you can only afford used, so make sure you check all your options.
New cars usually need some time to break in. During this period you shouldn't drive it roughly or at very high revs. This period varies greatly, but for the vast majority of models it doesn't go past 5,000 or 10,000 km.
Often, with used cars you can get a higher class vehicle at a lower price. It may be a little bit older, but it can have all the bells and whistles available at the time. So, you might be able to get an older 370Z for the same price or less than a new Altima. Deals like this can make buying a used vehicle very tempting.
Whether you're looking for a vehicle that's brand new, or looking for a used vehicle that's been well maintained and lightly driven, come on in to Sunridge Nissan at 3131 32 Ave NE, give us a call at (403) 291-2626, or book a test drive online today.