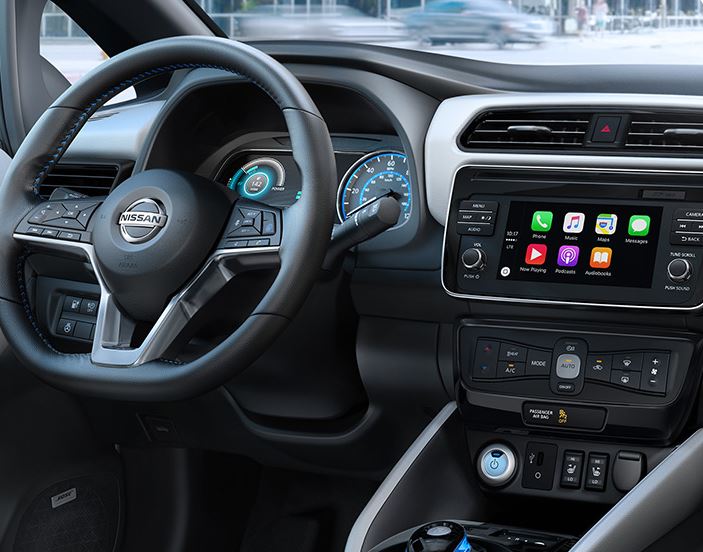 From March 14 to March 18, Cowtown turned into Cartown when the Calgary International Auto Show took over the BMO Centre. This year's gathering was chock full of beautiful concept cars and upcoming releases, but the real star of the show was new automotive technology.
According to the executive manager of the Calgary International Auto and Truck Show, Jim Gillespie, "Technology in general is just taking leaps and bounds forward." In particular, electric vehicles have really started, "to come into their own." New electric models have been released at every price point. Few car manufacturers, however, can match the precision and performance of the 2018 Nissan Leaf.
An Electric Revolution
The 2018 Nissan Leaf will be coming to Calgary dealerships in the next few months, but this exciting electric vehicle has already caused a stir in Europe. In March, Nissan confirmed that in a little over a month, their zero-emissions electric car netted 20,000 orders across Europe. That's the equivalent of a sale every 12 minutes.
The 2018 Nissan Leaf has been crafted from the top down to appeal to active drivers. Using the company philosophy of Nissan Intelligent Mobility®, the 2018 Nissan Leaf delivers more torque than its predecessors alongside a suite of cutting edge safety innovations. The result is a powerful electric vehicle that's a blast to drive.
Sunridge Nissan Is Ready to Help
When it's time for you to hunt up a new vehicle, come to Sunridge Nissan, where our devoted team will help you find a car or SUV that's both responsible and fun to drive. From the rugged 2018 Nissan Qashqai to the reliable 2018 Nissan Sentra, Sunridge Nissan is sure to have something you'll love.
For a great deal on one of the world's best vehicles, the only place to shop is Sunridge Nissan. Come by our dealership today!