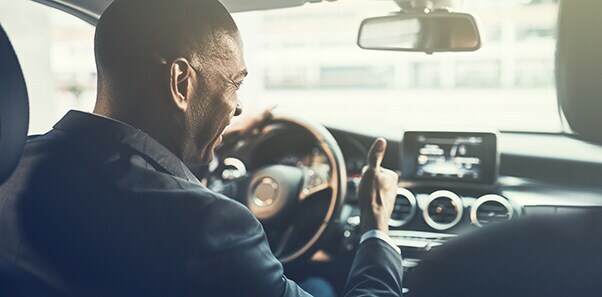 Trading in your vehicle with a car dealership makes it easy to see a return on the value of your car, truck or SUV without the hassle. It's as simple as driving to a dealership, signing a few things, and driving away in a new car by applying the trade-in value of your old vehicle towards the purchase of a new one. This reduces the amount you need to finance, and makes it easy to get rid of old faithful.
There are even tax advantages to trading in. When you apply your trade-in to the overall cost of a vehicle, you only pay sales tax on the outstanding amount. So, if the total cost of a new vehicle is $30,000, and your cars trade-in value is $20,000; your taxable amount is only $10,000. This tax benefit is not available if you were to just sell your vehicle privately instead, and it would be a heck of a lot more work!
To get the most money when you're trading in your vehicle, focus on the appearance of your vehicle. Cleaning up the interior will go a long way towards promoting the value of your vehicle, and giving the exterior a quick wash will make your car look impressive by shining like new.
If your car, truck or SUV needs repairs, you might want to consider getting minor issues fixed, or at least get an estimate to bring into the dealership. This could give you a leg up when the cost of repairs begins to get worked into the trade-in valuation.
Used car dealers are always for clean, well maintained, low-mileage vehicles to display and sell on their lots. If you have a particularly popular model, you might even get a great price for your trade-in.
At Sunridge Nissan, we're always on the lookout for top quality trade-in's, and we're willing to pay top dollar! Save yourself the trouble of selling your used vehicle, and put the purchase amount towards the new car of your dreams.
Come on into Sunridge Nissan at 3131 32 Ave NE, or give us a call at (403) 291-2626. We're happy to answer all of your questions!