What to do when your vehicle has been affected by hail damage?
Our vehicles at Sunridge Nissan suffered hail damage due to the hail storm that occurred July 30th. As a result, we are having a sale with huge markdowns on brand new vehicles. If you are interested in purchasing a hail damaged vehicle you can browse our stock of affected vehicles, or fill out the form below and one of our staff will get in touch with you.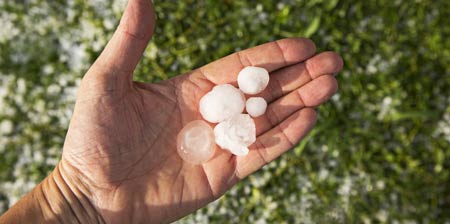 If hail damage has affected your vehicle, you will probably be looking to restore your vehicle to its pre-storm condition. The steps below outline what you should do when your vehicle has been affected by hail damage.
Contact your insurance company and find out if you are covered in your policy. Typically, if you have comprehensive coverage you will be covered.
Start the claims process and get a claim number.
Clean the outside of your vehicle so that the estimator can clearly see the damage.
Get your vehicle's damage appraised, either through the insurance agency or a hail appraisal centre. Appraisals typically take about 30-45 minutes.
We recommend bringing your vehicle into our bodyshop for repairs. You can schedule your appointment online. You can also call 403-444-7797.
There are two different kinds of repairs that can be done:
1- PDR (Paintless Dent Repair)
This type of repair returns dents to their original shape without having to paint any part of the vehicle. Panels and lights might be removed in order to get access to the damaged area. Each dent is shaped back into it's original form using metal rods from the underside of the metal. This type of repair is popular due to being cost and time effective. Most hail damage can be repaired using PDR.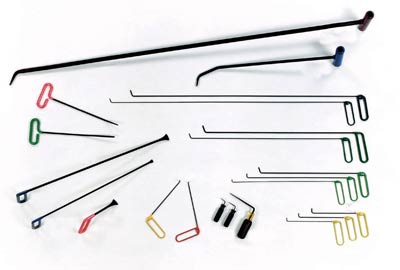 2- Conventional Body Repair
Conventional body repair requires replacing entire panels on a vehicle and repainting the new panel to match the current finish. This type of repair is typically used for severe hail damage and damage that cannot be repaired with PDR.