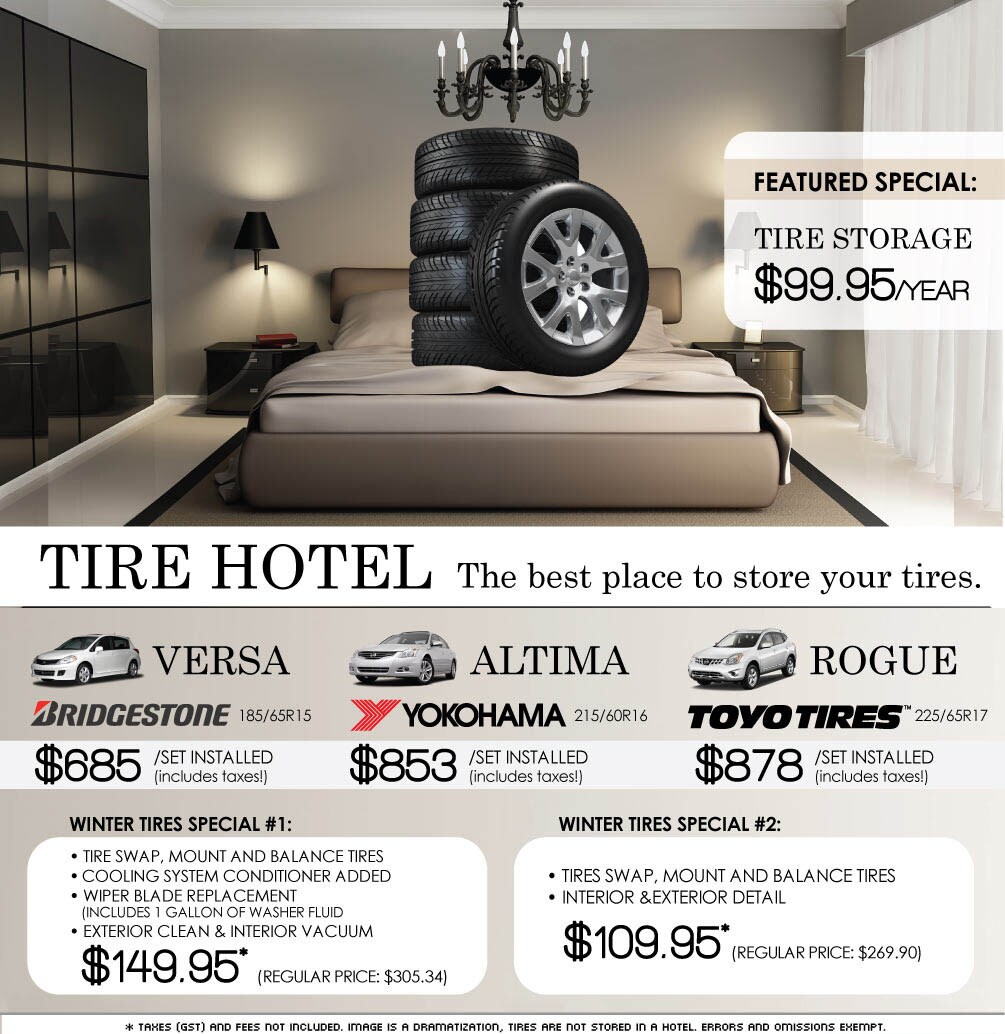 Tire Storage You can Trust
Winter tires are a must when temperatures drop below 7 degrees Celsius. All-season tires provide safety and handling the rest of the year. Left wondering what to do with your off-season set? With affordable and convenient tire storage from Sunridge Nissan, you can be assured that your tires are in good hands for the off season. Save transportation and space in your garage and enjoy affordable, valuable tire care from one season to the next.
Transportation
As soon as we remove your tires, you won't have to give them another thought. We transport them to our offsite warehouse, clean and measure the tires before storage and take care of them until you are back to get ready for the new driving season.
Inspection
Upon arrival, your tires will be examined to ensure they are in top shape. This thorough inspection will uncover any possible safety issues.
Cleaning
Your tires and wheels are designed to perform and handle through the elements. We make sure they look their best by thoroughly cleaning them.
Storage
Your tires will be stored in a dry, secure facility for the season, away from chemicals found in everyday garages that deteriorate rubber compounds. This frees valuable space in your home and ensures the tires are stored properly to maximize their safe driving life. Another advantage is not having to store your tires yourself and having them cluttering up your garage or basement.
Price
The cost is $189.95 for 12 months of storage. The cost is for up to 5 tires which can be on rims or off rims. We will need 48 hours to get the tires if customers decide to switch them out.
For more details please visit your Sunridge Nissan professionals.