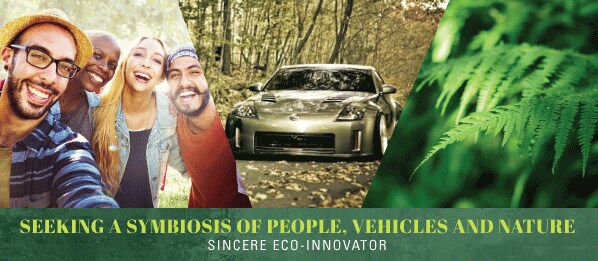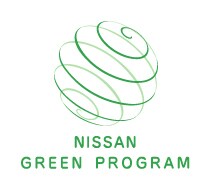 In its quest to be a true "eco-innovator", Nissan's global environmental policy encompasses all aspects of our corporate activities. From tackling environmental issues to creating revolutionary products, the company is committed to its responsibility to the planet. Under "Nissan Green Program 2010" we have put forth our objectives to significantly reduce the impact our vehicles have on the environment and the recycling of resources. A symbiosis of people, vehicles and nature, this is Nissan's unwavering resolve to protect the nature for the future generation.
Sunridge Nissan believes in all the same ideas that our manufacturer does. That's why all our services are totally environmentally friendly, from proper disposal of fluids and other contaminants in our service department to our state-of-the-art eco-friendly paint booths in our collision department, to the efficient and economical vehicles we provide you our customers. Nissan is undertaking activities to reduce CO2 emissions working together with manufacturer's and other dealerships.

As part of our eco-initiatives we would like to highlight the newest addition to the Nissan lineup; the 2011 Nissan Leaf: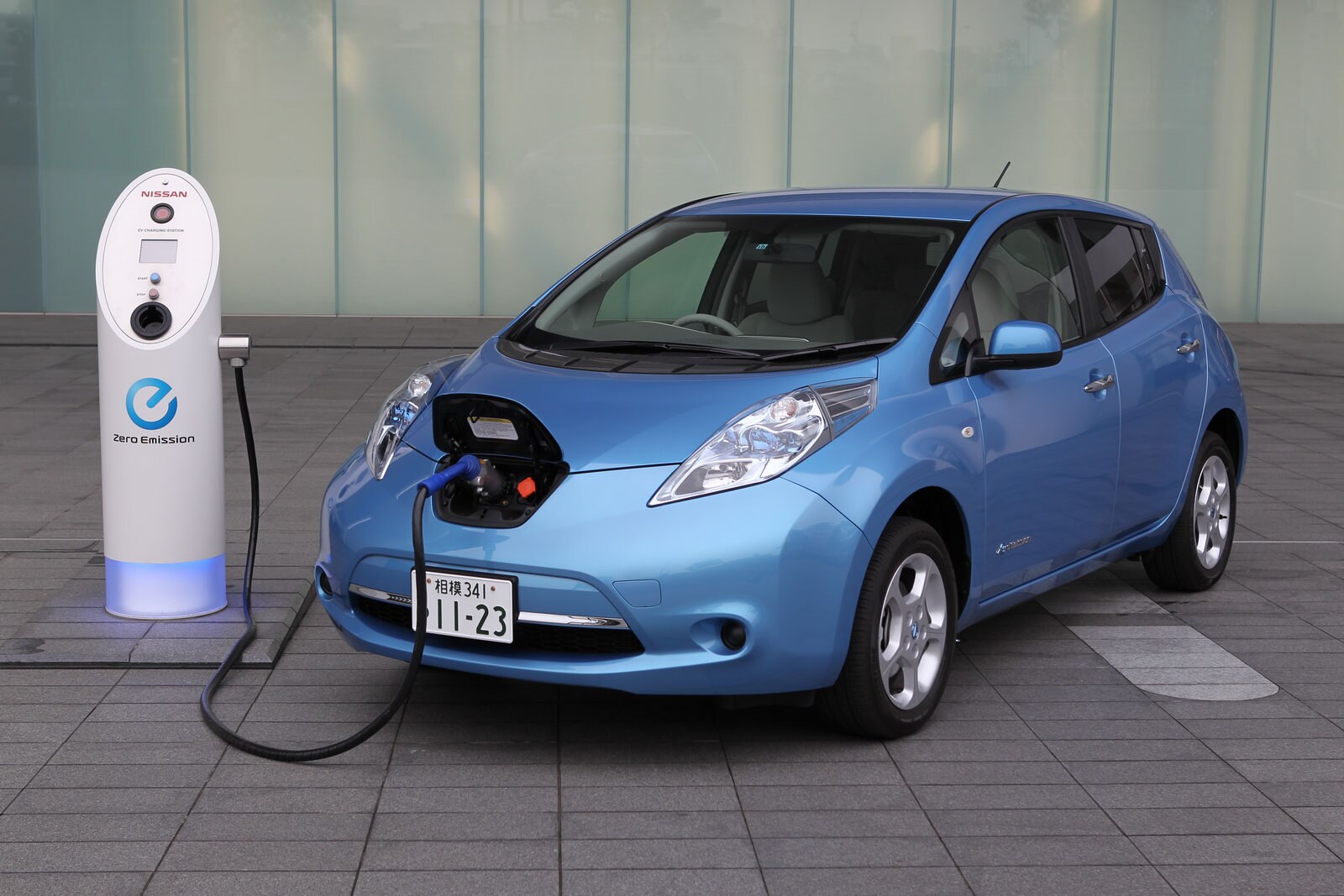 The 2011 Nissan Leaf is the world's first affordable, zero-emission car. The all-new Nissan LEAF is powered by a lithium-ion battery composed of 48 compact modules and a high-response 80kW AC synchronous motor that generates 107 horsepower and 207 lb-ft of torque, providing a highly responsive, fun-to-drive experience that is in keeping with what consumers have come to expect from traditional, gasoline-powered vehicles and with a range of 160 kilometers on one charge it satisfies real-world consumer requirements. The LEAF is also expected to offer a lower total cost of ownership than comparable internal combustion engine-equipped vehicles. With less complexity (due to no engine, transmission or exhaust system), maintenance costs are projected to be low. Nissan is truly leading the automotive industry's eco-movement with this new and exciting car.
To learn more about the Nissan Leaf visit
nissan.ca/vehicles/leaf
---
As one of the industry's pioneers, we are further promoting the three Rs
At every stage in the car's lifecycle, from designing models that are easier to recycle to reducing and recycling the waste our factories generate, Nissan is determined to optimize our use of the world's finite resources and we are taking bold steps to promote that commitment.
In the future, we will intensify our "3R Campaign" activities, reducing the generation of waste, reusing components and recycling materials.
---
NISSAN LEAF WINS 2011 WORLD CAR OF THE YEAR
Latest accolade for zero-emission vehicle comes at New York International Auto Show
New York -

Today, at the New York International Auto Show, the 100-percent electric, zero-emission Nissan LEAF was named 2011 World Car of the Year, edging out the BMW 5-Series and the Audi A8 for the top spot. Today's award is the latest in a string of accolades for the world's first affordable mass-market, all-electric vehicle for the global market, which was also named European Car of the Year.
"It is a great joy that the world's first, mass-marketed electric vehicle, the Nissan LEAF, has won the prestigious award of 2011 World Car of the Year," said Nissan Chairman and CEO Carlos Ghosn. "This accolade recognizes Nissan LEAF, a pioneer in zero-emission mobility, as comparable in its driving performance, quietness and superb handling to gas-powered cars. And it validates Nissan's clear vision and the values of sustainable mobility that we want to offer to customers around the world."
The World Car Awards jurors observed that, "The Leaf is the gateway to a brave new electric world from Nissan. This 5-seater, 5-door hatchback is the world's first, purpose-built, mass-produced electric car. It has a range of over 100 miles on a full charge claims Nissan, takes around 8 hours to recharge using 220-240V power supply and produces zero tailpipe emissions. Its low center of gravity produced sharp turn-in with almost no body roll and no understeer. The good news? It feels just like a normal car, only quieter."
The World Car of the Year competition was launched in 2004, with winners chosen by a panel of automotive journalists from Asia, Europe and North America.
Nissan LEAF is available in Japan, the United States and select European markets and will be released in Canada in fall 2011 and in other global markets in 2012. The vehicle is currently built at Nissan's Oppama, Japan plant. It also will be manufactured at the company's Smyrna, Tenn., plant in the United States in late 2012 and at Nissan's Sunderland plant in the United Kingdom by early 2013.
Aiming to be the world leader in zero-emission vehicles, Nissan, with its Alliance partner, Renault, has formed partnerships with more than 90 governments, cities and other organizations around the world not only to develop and produce EV and lithium-ion batteries but also to promote sustainable mobility. Nissan is also taking a comprehensive approach to encourage to the world to more sustainable mobility such as improvement of charging service, infrastructure deployment, the promotion of the use of recycled materials and overall energy management system including second-life use of lithium-ion batteries.
---
The ultimate goal is to achieve 100% resource recovery rate and generate zero waste emissions, beginning in Japan.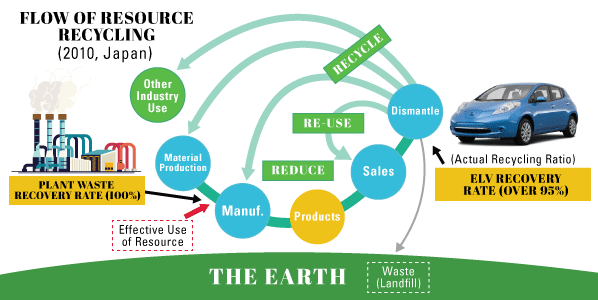 [Specific targets for resource recycling by 2010]

95% resource recovery rate for cars at the end-of-life stage in Japan.
100% resource recovory rate at domestic production plants in Japan
In Japan, all new Nissan vehicles from 2005 onward boast a potential recycling rate of 95%. With a continued focus on recycle-oriented design, the 2010 target is to achieve a 95% recovery rate for end-of-life vehicles, in combination with a more robust recycling process for implementation. If we achieve this goal, we will meet the target five years ahead of Japanese regulatory requirement.
To learn about all of Nissan's eco initiatives visit
http://www.nissan-global.com/EN/ENVIRONMENT/